High reliability, low maintenance, durable and guaranteed for life
Unlike other tire inflators you have seen before, it is a neat and elegant shaped cylinder. It is the first tire inflator to have removed all physical buttons and features a 0.91 inch 128 * 32 resolution OLED screen with capacitive touch.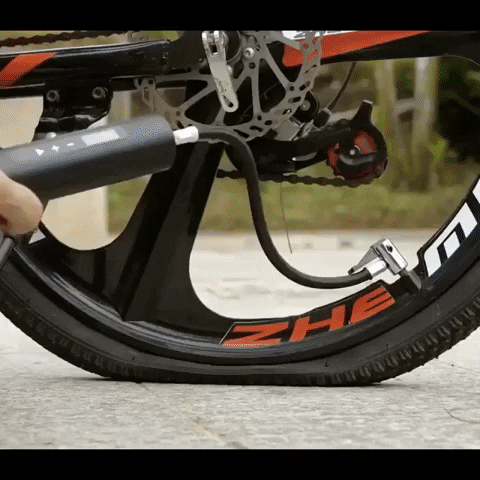 Even when you don't need to inflate your tires, you can connect to them at any time to measure your tire pressure. The display shows your current pressure immediately when you plug in, as shown in the image above.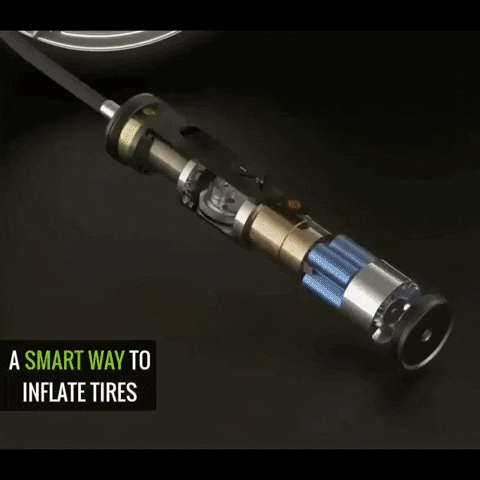 【Smart & Automatic Tire Inflator】The electric air compressor has 4 unit values as PSI, BAR, KPA, Kg/cm², preset and monitor Tire pressure, automatically shut off when desired pressure is reached, There is no need to stare at the tire pressure gauge at all times. The digital LCD display is easy to see and read pressure pretty accurately.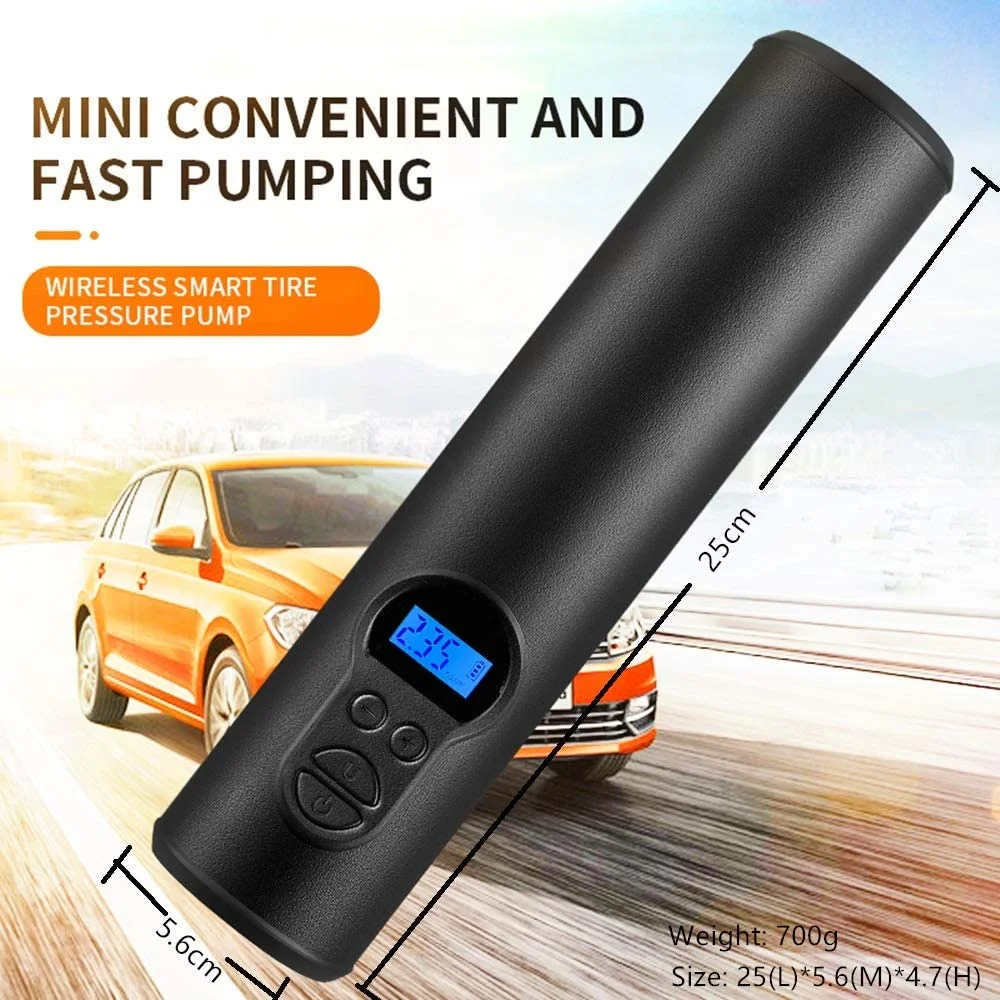 【Cordless air pump】It is wireless with built-in 2x1000mAh battery, which can quickly inflate car tire, bicycle, Motorcycle ball or swim rings and inflatable toys. It is equipped with a 5 V DC USB charging cable to easily charge the battery.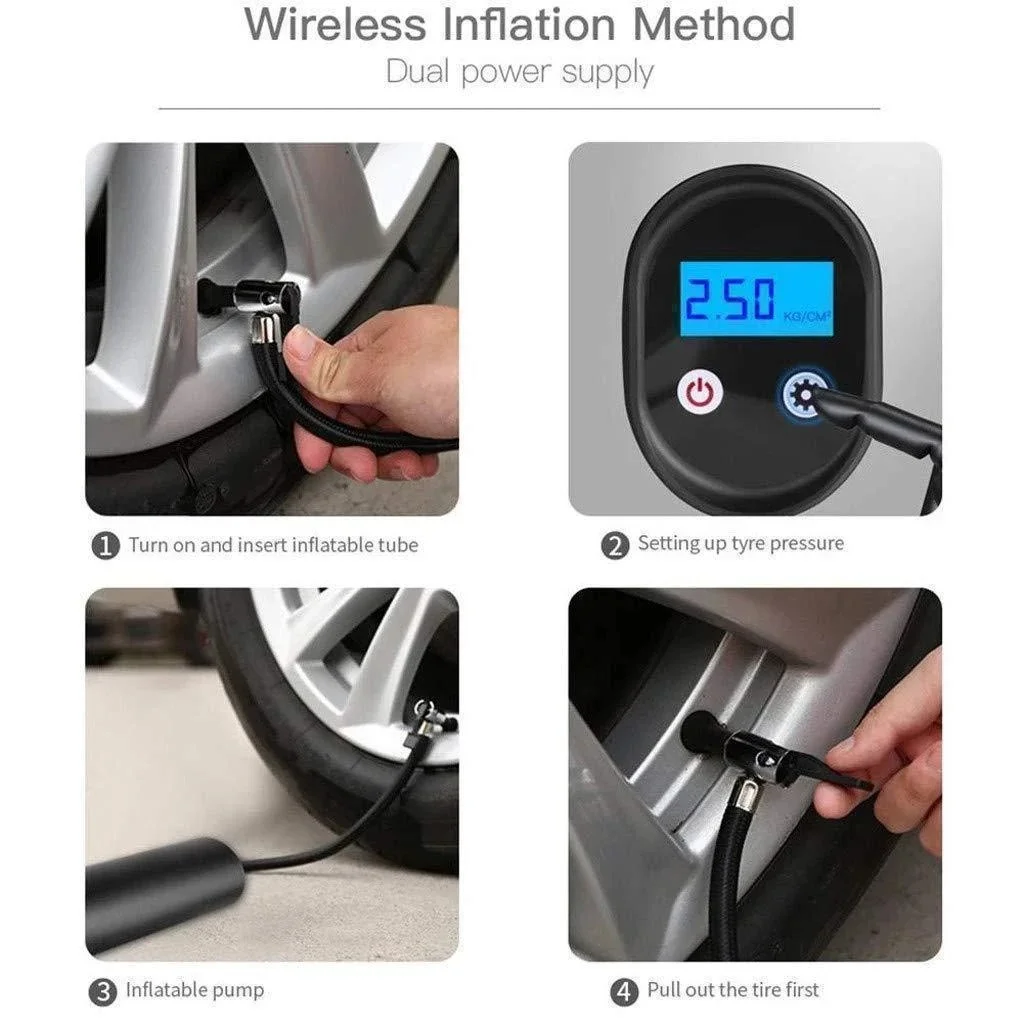 【Multi-functional Tire Pump】 The air compressor except does a great job inflating your river float ans is awesome for filling a bike tire and the like, it also display current tire pressure when connecting to the tire valve. What's more, with LED light, it helps you use it in the dark place. Also with smart design to Prevent Over Inflation: Auto shut off when reaching the desired tire pressure. Overheat protection shuts off automatically when overloading.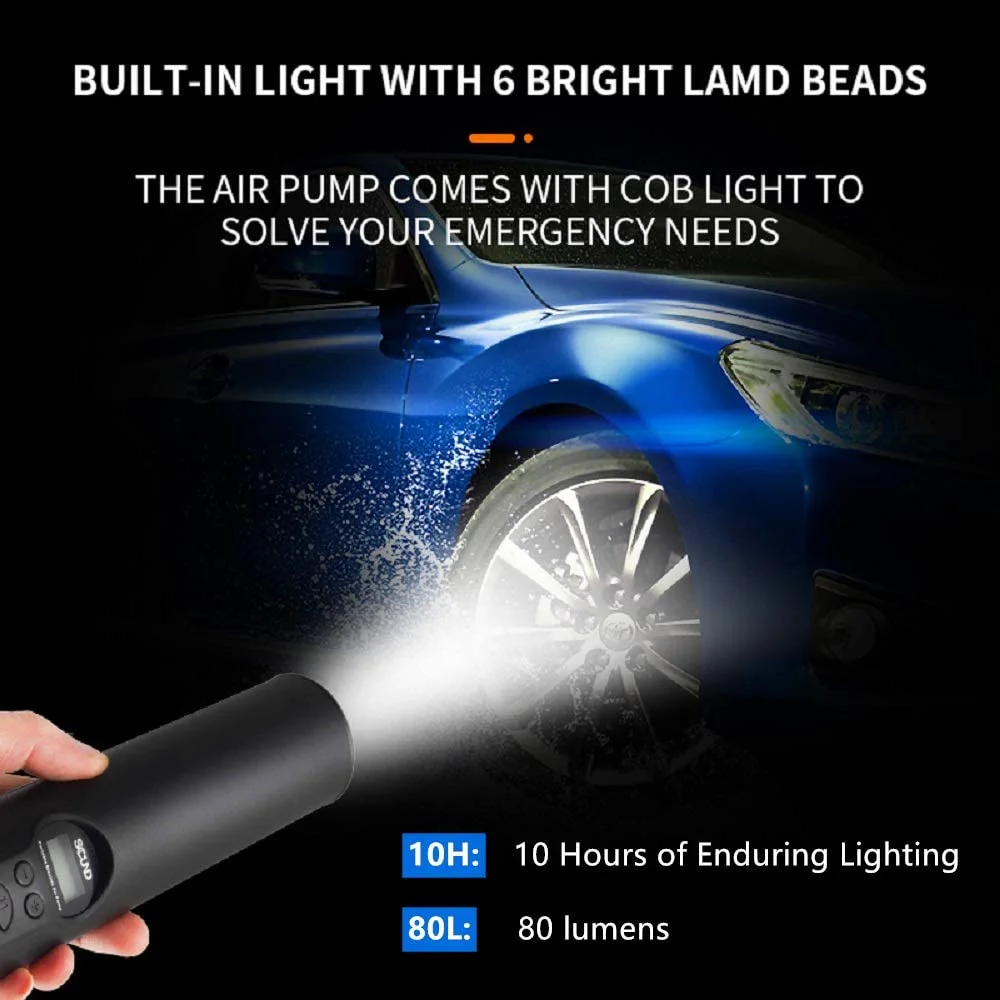 【150 PSI Maximum Air Pump】 The air compressor has a maximum high pressure capacity up to 150PSI / 10.3 BAR. After connecting to the tire valve, the current tire pressure is displayed, so you can always test whether the tire is leaking. The air pump will automatically stop inflating when the inflation reaches the preset value which can be avoid over inflating. It's suitable for bicycles, motorcycles, balls, swimming rings, inflatable toys and Other Inflatables.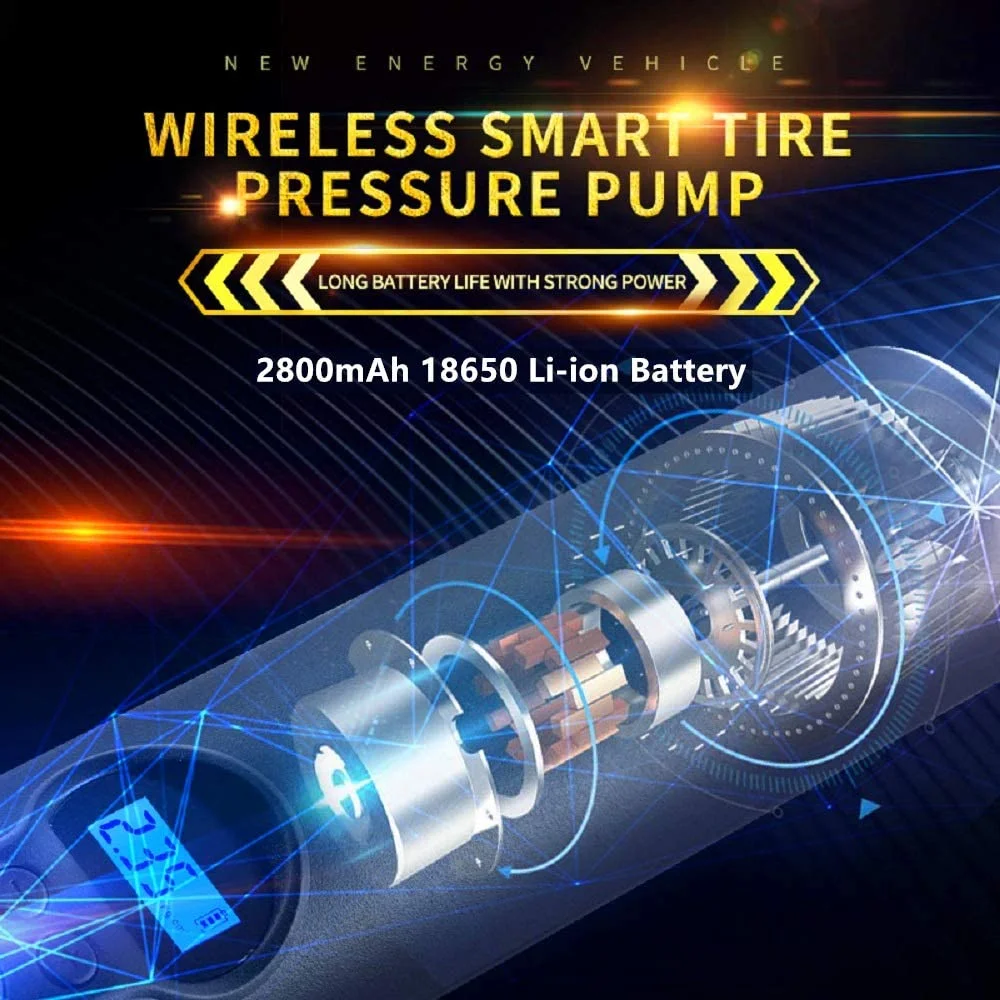 Features:
The integrated microcomputer manages the entire system meticulously.
Instantly measures tire pressure when connected to a tire.
It stops automatically when it reaches the predetermined tire pressure.
Monitors the internal temperature in real time and regulates the cooling fan accordingly.
High / low voltage alerts, high / low pressure alerts, overheat alert, built-in buzzer, and flashing display with words.
Package Included: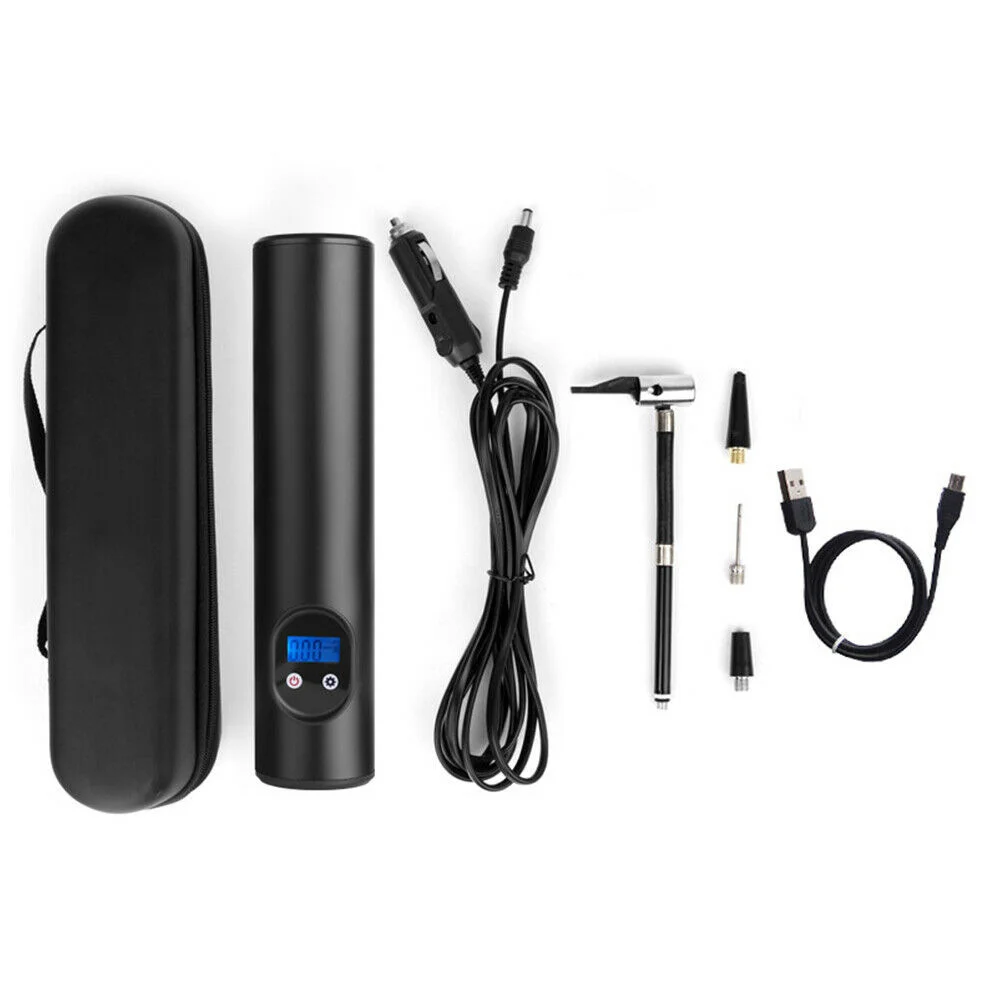 Note:
The product is so simple that there is hardly anything that can go wrong. Don't be fooled by its pretty looks, it's tough.
Throw it anywhere for as long as it is, you can still take it out to inflate it. A full charge allows it to remain inactive for an entire year.
But in the rare event that something goes wrong, we've got you covered.